5 Things Your Pet Wants You To Know!
Our pets bark, meow and occasionally make sounds that resemble words… But imagine if our pets could talk! Check out our list of the five things that your dog or cat really wants you to know about their health, happiness and overall wellbeing. 

1. I want to be more active! 
As pet owners, we know just how much our dogs and cats love to
play
,
move
,
run
and
chase things
. But when you take an
extra long walk
or take more time than usual to play with them, it
means the world to them
. The more interactive you are, the
happier
and healthier
your pet will feel. Plus, they love spending time
with
you (their favourite human) and you'll feel the
health benefits
too! 
Some creative ideas for keeping your pet active include:
- Hiding treats around the house or garden for them to find
- Play a game of 'tug of war'
- Teach your dog a new trick
- Let them guess which hand the treat is in
- Play a game of 'hide and seek'
- Try some dog puzzle toys
- Create an obstacle course for them
- Treat them to a new dog toy or try making your own
- Teach your dog to fetch their leash!
- Play 'tag' with them


2. I respond to rewards and treats!
For the dog owners out there, this one's for you! Whether your pup is young and in training, or grown up and more stubborn, it's true that dogs respond well to rewards and treats.

Let them know when they've been a good boy or girl by treating them to their favourite snack or spoiling them with some love (in the form of a belly rub, or whatever they prefer!)

We're currently working on a new tasty and nutritious range of Fantail snacks for dogs! Stay tuned on our Instagram and website for updates… they're coming soon! 
3. I don't mean to misbehave!
Pets bring so much joy to our lives and they can be the most cute and loyal companions - when they want to be! But we all know that's not always the case. Sometimes our dogs and cats misbehave, by chewing something around the house, breaking something precious or just not cooperating with us! However, it's important to keep in mind that dogs and cats don't tend to feel guilt as an emotion - they're playful, they live in the moment, and like to play or show appreciation towards us! So even though they didn't MEAN to do it, they don't actually realise they've done something to upset us!
4. If I'm acting weird, check up on me!
As humans, if we're feeling sick or something is bothering us, we make an appointment to see the doctor or take some medicine to help it go away. Unfortunately, our pets don't have that privilege! If your pet seems to be a bit under the weather, has a change in appetite, or just doesn't seem like their usual playful self, it's a good idea to consult a professional and take your fluffy friend for a check-up at the vets!
Some signs that your pet isn't feeling well include but aren't limited to:
- Changes in their personality/behaviour
- Losing or gaining weight unexpectedly
- Coughing, wheezing or respiratory issues
- Changes in their toilet habits
- Losing their appetite

5. I love getting spoilt!
For humans and pets alike, who doesn't light up when they receive a gift or a treat from someone they love? Show your pet how much you love and appreciate their company by rewarding them every now and again with something that they'll love! Whether you opt for a tasty treat when you're out for a walk, or surprise them with a new bed to upgrade their sleeping experience—they will be grateful that you picked out something that they love! Watch as your dog's tail starts wagging with excitement and your cat's purrs get louder! 

Our team of pet lovers are dedicated to creating stylish and supportive beds and accessories for dogs and cats, so check out our collection and treat your fluffy family member today! 

The relationship we have with our pets is important...
Spending quality time with our fluffy friends and developing a mutual trust and understanding with them is extremely important! By paying attention to their needs and making more effort to engage with our pets, we can develop a stronger connection with them. This makes the experience better for both the pet and the owner, making everyone feel more content and comfortable! 


As pet owners, we know just how much our dogs and cats love to play, move, run and chase things. But when you take an extra long walk or take more time than usual to play with them, it means the world to them. The more interactive you 
are, the happier and healthier your pet will feel. Plus, they love spending time with you (their favourite human) and you'll feel the health benefits too! 
Related Blogposts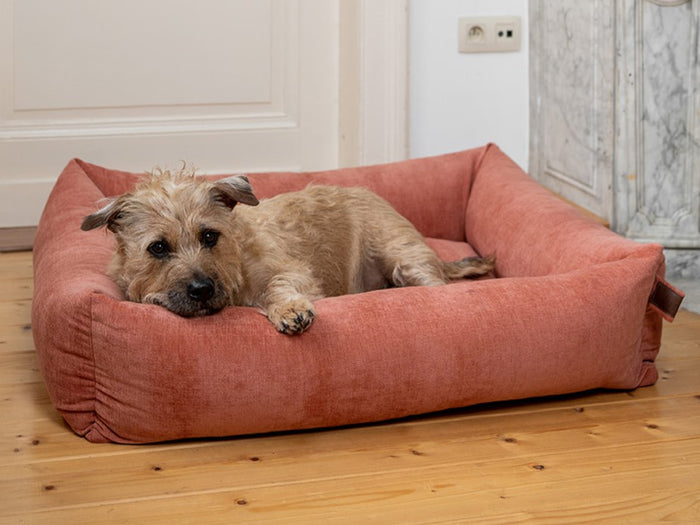 Origin, Endurance or Mellow: which...
25 Apr 2023
Every dog deserves a comfortable and high-quality dog bed that suits their sleeping habits and...
Continue Reading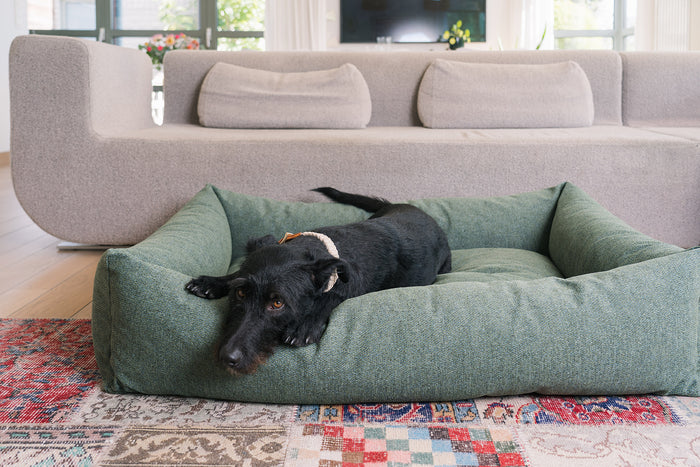 5 reasons your dog needs...
18 Apr 2023
As a proud dog owner, you always want the very best for your dog. Well,...
Continue Reading
How much sleep does your...
16 Mar 2023
Just like humans, dogs need sleep to recharge. Whether you have an energetic puppy or...
Continue Reading