Accessories
Bundle and Save 10%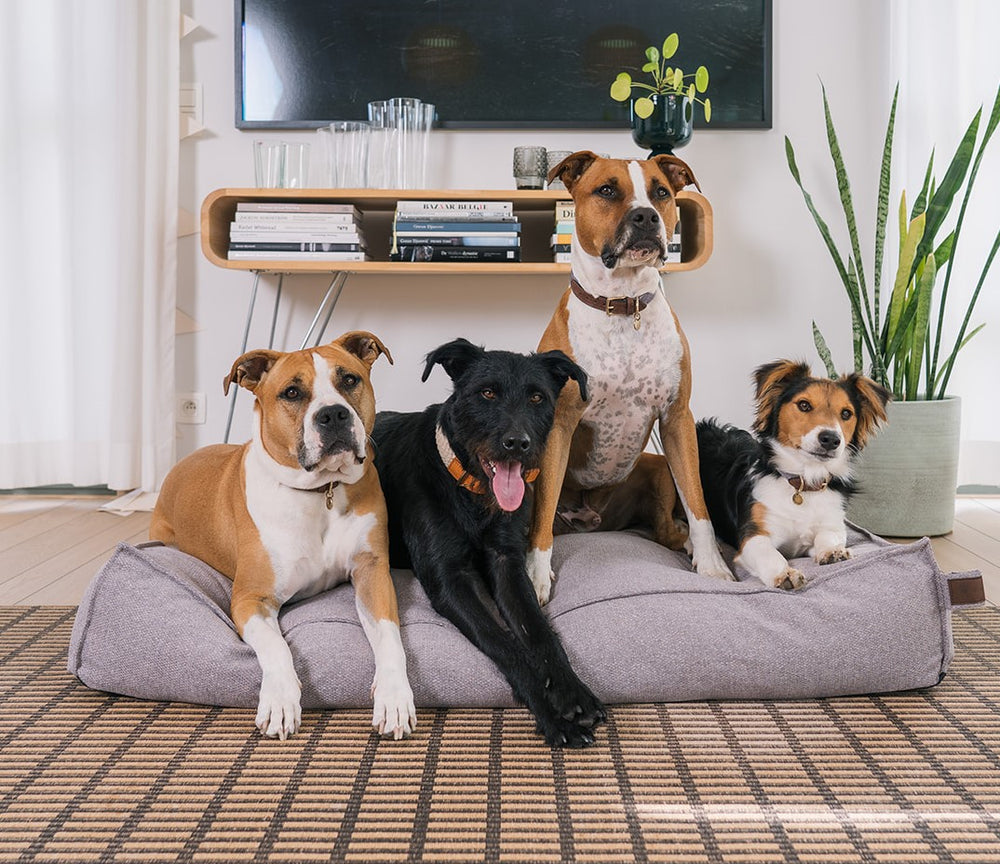 conscious design
At Fantail, we're committed to sustainability and doing our bit for the environment. That's why we strive to develop the finest products whilst minimizing their impact on the planet.Our design and manufacturing processes take place locally in Europe, meaning that our responsibly sourced products don't have to travel far. We seek out high-quality, durable resources so you and your four-legged friend can enjoy your favorite fantail products for many years to come.
Frequently Asked Questions
What is the difference between the Origin and Endurance ?
Origin dog bed covers are made from virgin polyester while Endurance dog beds come with a cover made from 100% recycled polyester, resulting in a 30% stronger fabric.
How do I select the correct size?
1. Measure the length of your dog's back
Start measuring from the base of the tail to the beginning of his neck. If you have a puppy, ask the breeder what the average size of an adult dog from this breed is. For a comfortable bed, these measurements should fit the inner measurements ofthe dog bed.
2. Take a look at the sleeping position of your dog
Does he rest his head on the side of the basket or does he snuggle up completelyinside the basket? If the latter is the case then make sure to get a bigger size.
What are the inner measurements of the Snug and Snooze dog beds?
SNUG
Small: 40 x 25 cm
Medium: 65 x 55 cm
Large: 85 x 60 cm
SNOOZE
Small: 40 x 35 cm
Medium: 55 x 45 cm
Large: 80 x 60 cm
How do I wash my dog bed?
OUTER COVER
Machine wash at 30°C max. with a gentle detergent for delicate fabrics and with a gentle cycle. The dog hair can pile up so we advise you to wash it seperetaly. Afterwards, let the cover air dry.
Attention: do NOT tumble dry !
INNER COVER AND FILLING
Wash it by hand with a lot of water of max. 30°C (e.g. in the bathtub) with a gentle detergent for delicate fabrics. Do not rub or wring too hardbut squeeze gently. Rinse it with a lot of clear water and let it dry (outside).
Attention: do NOT tumble dry !